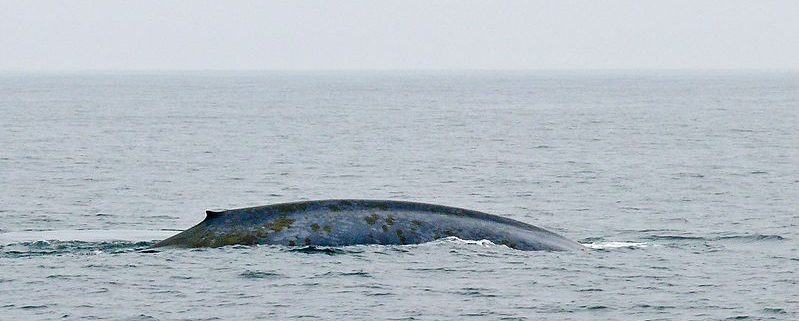 By SRC intern, Molly Rickles
In this study, Frans and Auge looked at baleen whale population in the Falkland Islands in the post-whaling era. Due to whaling in the early 1900s, whale populations here have decreased dramatically, but recent observations suggest that their numbers are currently increasing. However, there is a lack of population data, making this study critical.
Methods
The main goal of the research was to understand how well the baleen whale population is doing post-whaling in the Falkland Islands. To do this, the scientists used LEK, or local ecological knowledge. In this method, interviews were conducted with local Falkland residents to determine how often whales are sighted off the coast. The residents were asked to draw pictures on a map of where they saw the whales. Each interview was given a reliability rating based on how confident and detailed the account was. This data was used to supplement the existing International Whaling Committee data from the whaling era. With the combined data, the researchers aimed to look at when the whale sightings were most common and to determine the most common places where the whales were seen.
Results
Over the course of the study, 3,842 whale sightings were recorded and Falkland residents recorded 631 of those observations. Since LEK is not always a reliable method, it was determined that about 70% of the observations recorded using LEK were reliable, and could be used in the study. It was found that in the 1970's, no whale sightings were recorded because it was right after the whaling era. By the early 2000's, the number of whale sightings increased 11-fold, showing a population recovery. Out of all of the baleen whale species, sei whales (Balaenoptera borealis) showed the largest increase since the whaling era, and are currently the most abundant whale species in the Falkland Islands. It was also determined that baleen whales are most common during the summer and fall months, based on recorded sightings.
Outcomes
This study was an important step in understanding baleen whale populations and how they have recovered since the whaling era. Using LEK allowed the scientists to get population data even when there was a lack of empirical data, which is a new technique that hasn't been used regularly in other studies. This new technique allowed the researchers to determine baleen whale populations in the Falkland Islands, which can be used as a reference for the future of whale conservation. This is especially critical now because of the increasing threats to whales, such as increasing economic development in the Falkland Islands. Since the whales have recovered from the whaling era, it is now important to keep the population healthy, and this study provides an important monitoring tool for future conservation efforts.
References
Frans, V.F., & Auge, A. A. (2016). Use of local ecological knowledge to investigate endangered baleen whale recovery in the Falkland Islands. Biological Conservation, 202, 127-137. dio: 10.1016/j.biocon.2016.08.017
https://sharkresearch.earth.miami.edu/wp-content/uploads/2017/01/SRC-pic-2-.jpg
600
799
a.anstett
http://sharkresearch.earth.miami.edu/wp-content/uploads/2018/07/Um-Shark-Research-logo-2018-new.png
a.anstett
2017-01-23 09:01:48
2017-01-23 09:01:48
Use of local ecological knowledge to investigate endangered baleen whale recovery in the Falkland Islands