Spy on your favorite Tiger, Hammerhead, and Bull sharks in our custom-designed Google Earth interactive map.
Spy on your favorite Tiger, Hammerhead, and Bull sharks in our custom-designed Google Earth interactive map.
Species: Silky shark
Scientific Name: Carcharhinus falciformis
Date Tagged: May 5, 2021
Location Tagged: Galapagos Islands
Gender: Female
Total Length (TL): 190cm<
Elon Musk
The Story Behind the Name:
We here at Baby Shark are naming our first adopted shark after Elon Musk, the founder of Tesla! Baby Shark Token has seen so much success in such a short time! We owe a debt of gratitude to Elon Musk for repeatedly Tweeting his love of Baby Shark! (Doo doo doo)
Our small team started with the hope of cleaning our oceans and aiding great environmentalist agencies like the University of Miami's Shark Research and Conservation Program. Since we started more and more capital is flowing to our charity wallet at a ripping rate, and we're looking forward to sponsoring some more sharks soon! We'd like your input on future shark names, so feel free to lend your voice on Discord at https://discord.gg/babysharktoken or check out our website at https://www.babysharktoken.com/ for more info!
Connection to UM Shark Research: 
While Crypto is a global scene, a portion of our team is based locally in the South East USA so we wanted to give back and partner with an organization close to home.
Significant Achievements/Attributes:
Became Official Partners with Gili Shark Conservation located at the Gili Matra Recreational Reserve in Indonesia.  
Made a $10K donation to Gili Shark Conservation
Listed on an international exchange, CoinTiger.
Attributes:
We are looking to redefine the deFi space to allow investors to have faith in a project and work towards a common goal.
We were recently featured on NewsWeek: https://www.newsweek.com/elon-musk-baby-shark-song-crypto-price-spikes-tweets-1597124
External Website: https://www.babysharktoken.com/
Satellite Tagging:
Elon Musk was carefully tagged with the latest in satellite tag technology providing us with the first opportunity to follow the long-term movements of these threatened species. Please keep checking back frequently to follow Elon Musk's movements, which will be updated every few days as her satellite tag continues to send us real-time tracking data.
Adopt-a-Shark: For information on how you can contribute to our shark conservation research by adopting and tracking your own shark, please visit our Adopt a Shark page.
System Requirements
Google Maps renders in all modern browsers and mobile operating systems. For more details visit Google's map support page to view detailed system requirements.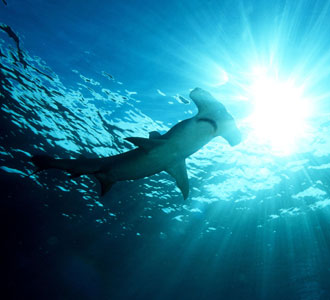 4600 Rickenbacker Causeway
Miami, Fl 33149-1098
+1 305 421 4000