Spy on your favorite Tiger, Hammerhead, and Bull sharks in our custom-designed Google Earth interactive map.
Spy on your favorite Tiger, Hammerhead, and Bull sharks in our custom-designed Google Earth interactive map.
Species: Bull Shark
Scientific Name: Carcharhinus Leucas
Date Tagged: April 3, 2017
Location Tagged: West Palm Beach, FL
Gender: Male
Total Length (TL): 231 cm
About Brent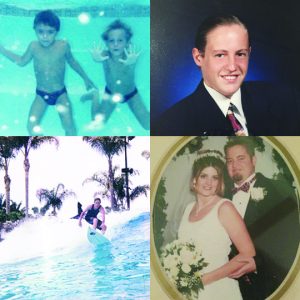 The Story Behind the Name:
The owners of EliteFlyers.com Jenny and Donny had a wonderful childhood growing up in Miami with their great friend Brent David Petersen. Brent was born September 1, 1977 to his incredible parents Dennis and Becky. He was born with Cystic Fibrosis and at a young age had troubles breathing. When he would go surfing in the ocean Brent could breathe again. His lungs would open up and the salt water would clear out his airways. Brent was a graduate of Columbus High School and after graduation Brent, Donny and Chris were blessed to have traveled to Costa Rica on a surf trip. At the age of 19 a drug company came to Brent and asked him for a wish. He wished to surf Typhoon Lagoon with his two of his best friends Donny and Joe. He then carried on to The University of Central Florida and graduated with a Degree of Bachelor of Science, Liberal Studies. In January of 1999, Brent had a double lung transplant at The University of North Carolina. His recovery went well and he married the love of his life Heather Coe. BDP lived everyday to the fullest! Unfortunately, Brent passed away May 10, 2002. Elite Flyers is so privileged yet humbled to be able to name and adopt a shark after Brent David Petersen (BDP) so his spirit will continue to surf and swim on.
Adopt-a-Shark: For information on how you can contribute to our shark conservation research by adopting and tracking your own shark, please visit our Adopt a Shark page.
System Requirements
Google Maps renders in all modern browsers and mobile operating systems. For more details visit Google's map support page to view detailed system requirements.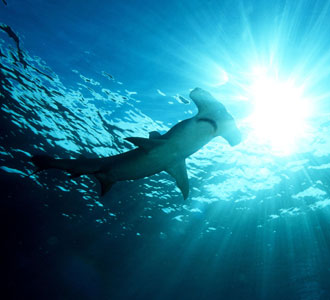 Disclaimer — Use of the Shark Reseach and Conservation Program website and content is on an 'as is', 'as available' basis and the University disclaims any and all representations and warranties, express or implied, including any representations and warranties of merchantability or fitness for a particular purpose. The University disclaims any and all affiliation, endorsement or association with OceanProject.Co, its officers or related entities. For a complete list of verified partnerships, please visit our online store.
4600 Rickenbacker Causeway
Miami, Fl 33149-1098
+1 305 421 4000