Spy on your favorite Tiger, Hammerhead, and Bull sharks in our custom-designed Google Earth interactive map.
Spy on your favorite Tiger, Hammerhead, and Bull sharks in our custom-designed Google Earth interactive map.
Species: Tiger
Scientific Name: Galeocerdo cuvier
Date Tagged: April 28, 2018
Location Tagged: Bahamas
Total Length (TL): 255 cm
Ezra
The Story Behind the Name:
"Ezra" comes about from Ruta Maya Coffee, a new supporter of SRC's oceanic research and education. As a small family owned and operated business based in Austin, TX, Ruta Maya chose to name their adopted shark after the youngest member of the family- Ezra, age 10. While Ezra may not be quite old enough to man the coffee roaster, it was his early interest in sharks that opened the team's eyes to the world underseas, and the tumultuous state in which many of its inhabitants are living in. With a brand promise of localized organic farming comes a responsibility to protect the environment, leading Ruta Maya to seek out ways in which it could further the conversation about ocean health and the need for widespread action and personal accountability.
The company's founder and Ezra's father, Tim Sheehan, grew up in Coral Gables and has maintained a close relationship with Miami over the years. Despite Ruta Maya's Austin roots, the Shark Research & Conservation Center felt close to home and was a natural step towards sharing Ezra's message. SRC's commitment to providing youth education programs aligns within Ruta Maya's goal of having the morning coffee ritual become a time for parents to share SRC's research with their own shark-interested children, creating a generation of environmental advocates in effect.
External Website: www.rutamayacoffee.com
Social Media
Facebook: @rutamayaorganiccoffee
Instagram: @rutamayacoffee
Adopt-a-Shark: For information on how you can contribute to our shark conservation research by adopting and tracking your own shark, please visit our Adopt a Shark page.
System Requirements
Google Maps renders in all modern browsers and mobile operating systems. For more details visit Google's map support page to view detailed system requirements.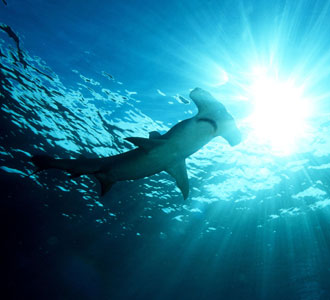 Disclaimer — Use of the Shark Reseach and Conservation Program website and content is on an 'as is', 'as available' basis and the University disclaims any and all representations and warranties, express or implied, including any representations and warranties of merchantability or fitness for a particular purpose. The University disclaims any and all affiliation, endorsement or association with OceanProject.Co, its officers or related entities. For a complete list of verified partnerships, please visit our online store.
4600 Rickenbacker Causeway
Miami, Fl 33149-1098
+1 305 421 4000